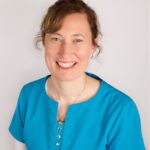 I am a Registered Acupuncturist (M.A.F.P.A.) and Reflexologist (M.I.R.I.L) In addition I am a qualified and experienced Cranio-sacral Therapist and Reiki practitioner. 
My first training on leaving secondary school was in Agricultural Science in U.C.D where I attained a B.Agr.Sc.(2001) and a M.Agr.Sc (2003) Humanitarian Assistance. 
2005 – Diploma in Classical Reflexology with The European Institute of Classical Reflexology (Anthony Larkin)
2005 – Practitioner certificate in Reiki (with Anthony Larkin)
2005 – Indian Head massage (with Seamus Lynch)
2005 – Post-graduate course in Cranio-sacral Reflexology (with Martine Faure-Alderson)
2006 – Advanced Reflexology post graduate course (with Anthony Larkin)
2007 – Diploma Cranio-Sacral Therapy from the College of Cranio-Sacral Therapy London.
2009 – Diploma in Holistic Massage through the Academy of Beauty and Holistic therapies in Carlow.
2013 – post-graduate course in Fertility and Maternity Reflexology (with Eileen Healy)
2015 – post-graduate course in Fertility Reflexology (with Dorothy Kelly)
2017 – The Balance Method workshop – 6th May 2017 (with Mai Tan & Therese Kelly)
2017 – Classical Pulse Diagnosis – 12th May 2017 with (Dr. Suzanne Robidoux)
2017 – Professional Diploma in Traditional Chinese Acupuncture (Dip. Ac.)- Acupuncture Foundation, Milltown Park, Dublin 6.
2017 – Facial Guasha with (Jong Baik) – 28th July 2017
2018 – post-graduate – Pregnancy, Preparation for labour and post-natal recovery through the lens of Chinese Medicine with (Kathleen Dowd & Kate Curtis) – 23rd & 24th June 2018.
2019 – post-graduate Acu. – Distal Needle Acupuncture (DNA) 2 day course with (Robert Doane)- 14th & 15th September 2019
2020 – Distant Cranio-sacral Therapy with Thomas Atlee – College of Cranio-sacral Therapy – 10 hours (20thMay – 17th June).
2020 – January to January '21 1st year completed in Chinese Herbal Medicine, Woodlands Health Centre, Newcastle.
2021 – January – May 2021 Completed Part 1- International Certificate in Cranial Paediatrics with Ian Wright. 
2021 – YNSA New Scalp Acupuncture with Juan Hahn 4th & 5th December 2021.
2022 – Hand Reflexology – 1 day Course 29th January with Tatiana Grosso.  
In my clinic I practise; Acupuncture, Cranio-Sacral Therapy, Reflexology and Reiki. My aim is to provide high quality complementary therapy sessions to help people achieve more wholeness. These therapies can complement conventional medicine however they are not to be substituted for professional medical diagnosis and treatment.
For further information and booking please call me on 087 6416322. Gift Vouchers Available online – https://www.catrionamulhall.com/shop/