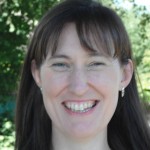 I am a Registered TCM Acupuncturist (M.A.F.P.A.) and Reflexologist (M.N.R.R.I). In addition I am a qualified and experienced Craniosacral Therapist, with training in Holistic Massage and Reiki.
My first training on leaving secondary school was in Agricultural Science in U.C.D where I attained a B.Agr.Sc.(2001) and a M.Agr.Sc (2003) Humanitarian Assistance. It was during these post-graduate studies that I signed up for a Reiki 1 Weekend workshop. Finding my studies intense, this Reiki course was offering a way to help the body and mind relax. From this Reiki course I started on my journey into the field of alternative therapies and have kept up the development of my skills over the years.
2005 – Diploma in Classical Reflexology with The European Institute of Classical Reflexology (Anthony Larkin)
2005 – Practitioner certificate in Reiki (with Anthony Larkin)
2005 – Indian Head massage (with Seamus Lynch)
2005 – Post-graduate course in Cranio-sacral Reflexology (with Martine Faure-Alderson)
2006 – Advanced Reflexology post graduate course (with Anthony Larkin)
2007 – Diploma Cranio-Sacral Therapy from the College of Cranio-Sacral Therapy London.
2009 – Diploma in Holistic Massage through the Academy of Beauty and Holistic therapies in Carlow.
2013 – post-graduate course in Fertility and Maternity Reflexology (with Eileen Healy)
2015 – post-graduate course in Fertility Reflexology (with Dorothy Kelly)
2017 – Professional Diploma in Traditional Chinese Acupuncture (Dip. Ac.)- Acupuncture Foundation, Milltown Park, Dublin 6.
In my clinic I practise all therapies; Acupuncture, Cranio-Sacral Therapy, Reflexology, Reiki and Massage. My aim is to provide High Quality Alternative Therapies sessions to aid in bringing clients back to wholeness. I can't claim that you will be cured but in the least that you will leave my treatment room in The Wellwood Centre in a happier and more contended space that when you arrived. These therapies can often complement conventional medicine.
All Clients have access to the gardens at the Wellwood Centre which is situated on 8 acres of woodland and gardens.
I am based in The Wellwood Centre, Wells, Bagenalstown, Co. Carlow R21 N624. For further information and booking please call/Text me on 087 6416322.
Gift Vouchers Available
The Wellwood Centre is situated on the Goresbridge Road approximately 8 minutes from Goresbridge and Bagnenalstown. It is 4 minutes from The Royal Oak.
Some Of The Facilities At The Wellwood Centre.
Nearby attractions are:
Food Served nearby at:
-Doyles Shop, The Royal Oak
-Matty's Pub, The Royal Oak
-Shankill Castle Coach House Cafe, Paulstown, Co. Kilkenny (5 minutes away) – Open Thur – Sun, 10am – 5pm
-The Pint Depot, The Royal Oak
The Barrrow Track Walking Trail – accessible from The Royal Oak Bridge, Bagenalstown and Goresbridge
Tours
-Walsh Whiskey Distillery, The Royal Oak, Carlow.
-Carlow Brewing Company, Bagenalstown, Carlow.